Are you feeling sluggish, overweight and fatigued?
Do you know your genes can affect how you detox?
Are you ready to feel fabulous, gain more energy, and lose some excess weight?
IF YOU'VE TRIED TO LOSE WEIGHT BEFORE BUT JUST CAN'T, MAYBE YOUR GENES ARE AFFECTING YOUR WEIGHT:
How does your body metabolise fat?
How does your body get rid of toxins?
How does your body regulate your metabolism?
These are all important questions you need answers to so you can effectively detox and lose weight.
If you're feeling fatigued or sluggish, you could have a build-up of toxins. A combination of poor diet, stress, exposure to environmental pollution means that toxicity is building up inside your body, which causes compromised intestinal and liver function, which in turn has an impact on our metabolism (cue the weight gain) and overall health.
But you don't need to keep feeling this way! It's never too late to reset your body with a detox, so watch the replay of our webinar on HOW GENES AFFECT YOUR DETOXIFICATION

How to get Improved mental clarity, feel energised, sleep better, reduce inflammation and lose weight!


How to reduce the toxic load on the body


What nutrients you need to support your body


How to support elimination through the gastrointestinal tract


How to help the liver maximise its detoxification ability


What genes affect your detoxification ability
This webinar replay is free for Patient Knowledge Centre Members.
Not a member? For only AUD $23.00/month* or AUD $168.00/year* on our best value annual plan, get an exclusive free pass to this webinar, unlimited exclusive free access to upcoming and past webinars, step-by-step guides, downloads, fact sheets, interactive learning and more while subscribed. Don't miss out!
JOIN THE PATIENT KNOWLEDGE CENTRE NOW!
* Prices + GST if applicable.
Also Available
Supplements to Get You Started
We've put together these two supplements to enhance your detoxification.
Kick start your detox with this 'HEEL Detox Kit' to stimulate the body's natural process of elimination.
Help the body cleanse itself of toxins and restore balance with our MTHFR Detox Herbal Formula. We've put together these two supplements to enhance your detoxification.
Practitioner Guided Course
Our practitioner guided course kicks off January 13 and runs for 6 weeks. This will help you lose weight, keep you on track and motivate you to complete the programme.
Our experienced practitioners will guide you and help you eliminate stumbling blocks you might meet along the way.
Get Your Personalised Solution
Join our guided detox course. Meet every week for 6 weeks with one of our practitioners to help motivate you and show you how to get the results you need, including diet information, supplement protocol and lifestyle modifications.
Need help?
E-mail: enquiries@mthfrsupport.com.au
Rest Assured
100% Satisfaction Guarantee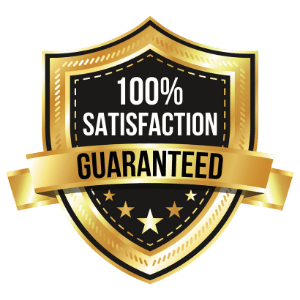 Privacy
Your privacy is important to us, we will not share, sell, or trade online information that you provide to us.
Security
All personal information you submit is encrypted and stored securely.