ATTENTION HEALTH PRACTITIONERS:
Would you like to fast-track your ability to practice personalized medicine? 
For a limited time only, you can learn how to...
Confidently Address Patient Health Issues with Genomics & Methylation Treatment Plans
after just 7 Weeks of Mentoring
While setting up your practice to earn extra revenue, with a 'never-ending' patient waitlist and brand-new techniques to address complex patient issues...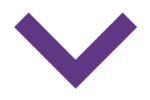 Taking the first step to incorporating personalized medicine into your clinic can feel overwhelming. 

It's hard to know where to start. Especially if you've got gaps in your knowledge and you're not sure where to go, who to learn from and who to trust.
And then of course, there's the seemingly insurmountable hurdle of taking the theory you have learnt…
And confidently applying it in a practical setting to real-life patients so they consistently get better.
Implementing genomics and methylation treatments into your practice shouldn't be a difficult process that's clouded in uncertainty. 
That's why Carolyn Ledowsky, world-renowned genomics and methylation expert, has decided to help practitioners adopt personalized medicine into their practices in a safe, easily digestible way, in her...

7 WEEK PRACTITIONER MASTERMIND
Get personalized 1-on-1 and group mentoring with
Carolyn Ledowsky

Learn using real-life patient case studies from your own clinic, unlimited Q&A's and over-the-shoulder mentoring that covers the 'A-Z' of helping patients with genomics and methylation treatments

The Practitioner Mastermind is a 7-week digital program, hosted by Carolyn Ledowsky. 

Starting on the 25th of February (recurring monthly), the Mastermind will have weekly 90-minute Zoom call sessions with Carolyn, who will offer personalised mentoring to a handful of practitioners enrolled in the program.  Enrol today, or book in a time to have a one on one discovery call to find out if this course is for you

This Mastermind is your opportunity to learn the theoretical and practical applications of genetic analysis.
You will accelerate your understanding of personalized medicine through interactive learning, so that by the end of the 7 weeks, you will be ready to start helping your own patients with genomic treatments and gain an insight into your patients' chronic health conditions that you never thought possible.  Organise a discovery call today to learn more about how the Mastermind program can improve your patient outcomes!
MASTERMIND BREAKDOWN
1-on-1 Mentoring:

You will have TWO 1-on-1 mentoring calls with Carolyn where she will break down where you are at and what support you may need going forward. This is your chance to get

hyper-targeted advice

in implementing genomics into your clinic

as fast as possible

.
Weekly Zoom Calls:

Each week the mastermind will have a 90-minute Zoom call. Carolyn will break down complex genomic topics into easily digestible, bite-sized chunks (prior Mastermind students have recalled these sessions being responsible for multiple 'Aha' moments where everything 'just clicked').
Case Presentations:

Present a case to the group and have Carolyn show you how to approach it, with short-term and long-term goals (so you can

finally

feel confident with practical applications of genomics in real-life settings).
Question & Answer Sessions: Ask unlimited questions via the shared group spreadsheet. Each question is answered thoroughly in real-time at the beginning of each session.
WHAT YOU WILL LEARN IN THE MASTERMIND
Deep dive into

Key Methylation Pathways

(master theoretical, practical and integrated approaches) 
Patient Pathway Deficiency Analysis:

Discover which patient history answers to look out for that can

immediately

indicate Pathway deficiencies.
Case studies & testing methods:

how to approach a case when you have genetics, blood test results, organic acids testing, stool tests and much more.
Practical Implementation

of what you have learned so far and how to apply it to every case.
Detailed summary of

organic acids testing

and how to pick up

Methylation Blocks.
Certificate of Attendance:

Receive a Certificate of Completion from The Institute of Methylation and Genomics.
Website Badge Certification:

Add the Methylation and Genomics Certification Badge to your site as an easy way to increase trust and credibility among potential patients.
Preferred Practitioner Listing (For MTHFR Support Institute Members)

on the MTHFR Support website. Get a steady trickle of free referral traffic to your clinic's website and turn them into patients without spending a dollar!



This Mastermind is your opportunity to learn the theoretical and practical applications of genetic analysis.
Genomics and personalized medicine are the way of the future. Without these treatment options to fall back on when addressing difficult symptoms… You will lose patients, future business and revenue...to practitioners who can help them.
This Mastermind is your chance to shortcut through the time-consuming process of piecing together information here and there...to try and understand the vast topic of personalized medicine yourself.

You'll be able to get answers in real-time and quite literally get a 'brain dump' of Carolyn's most valuable genomics information to skyrocket your clinic's success. Using the information from this Mastermind, you can join other practitioners who have been able to double their practice's revenue in a matter of months.

But there's more...

When you start addressing complex patient health issues with genomic treatments...you'll see your clinic's reputation grow and spread like wildfire through word-of-mouth marketing... ultimately attracting a virtually endless stream of patients to your waitlist on autopilot

A long-term investment in your business
Designed to improve your patient outcomes, the Mastermind is a tax-deductible business investment.   
Practitioner Mastermind
Discover how to apply your MTHFR learnings into your practice.  A practical, mentored group that focuses on real world situations and learnings.
AUD
5,000.00
(+ 10% GST)
"Being able to take complex scientific concepts and translate this information into usable clinical pearls is a gift. Carolyn Ledowsky has that unique gift. I have listened to many of her recording numerous times and have gleaned important ways to help my patient every time I listen. The direct teaching was ever better in the Mastermind experience. The week to week continuity where specific questions were addressed made the learning experience exceptional."
Dr. Harry Moore
Functional Medicine
"This was probably the most useful course I've done so far (and I've done a lot!). I can't wait to apply what I've learned with my clients, I know it was the missing piece in my tool kit. Before doing the mastermind course with Carolyn, I already knew a bit about methylation, but I didn't feel confident recommending supplements to improve methylation, I was scared of messing things up even more. I had all the pathway planners, but I didn't even know where to start when looking at them, let alone where to start when looking at a genetic test! As a gut health expert, I had been getting very good results with most clients, but once in a while someone wouldn't improve as much as I wanted, and I felt like the methylation/ genetic piece was what I needed to understand better to help those more complex cases. I'm so glad I did the course with Carolyn. She has a talent for taking complex concepts and making it a lot more simple to grab. I also really love the way she can explain how things actually plays out in a clinical setting, in terms of symptoms clients may experience, what to look for in their history, etc. That's exactly what I was looking for."
Genevieve St-Cyr
Nutritionist, A5M Practitioner, Herbalist, Naturopath, Functional RN
Practitioner Mastermind
Discover how to apply your MTHFR learnings into your practice.  A practical, mentored group that focuses on real world situations and learnings.
AUD
5,000.00
(+ 10% GST)
"Completion of the Mastermind mentoring has taken me to another paradigm in managing the complex patients that we all have. Understanding the Methylation Pathways is so important in having this integrated approach, the complexity of patients that we see with mood disorders, chronic fatigues, underlying histamine and oxalate problems and methylation is the core in managing these problems that front us. I cannot help but full endorse this Mastermind class and hope that your journey in integrated medicine will be completed by doing this course. I encourage you to take it up. When Carolyn said it will increase my workload, I was skeptical but it really has in a positive way because now I am managing patients at a higher level and this involves appropriate testing and follow-up to take them to complete and better health."
Dr. Nathan Francis
Nutritionist
Limited spots available!
Due to the personalized nature of the Mastermind, we can only accept 5 participants per opening of the program. 
Currently, there are only 3 spots left, so get in quick before your spot is taken!